An Honour To Geishas
In Japan, young women spend up to 6 years studying the arts of music, dance, tea ceremony, and language to become a Geisha. However, numbers have since dwindled as this performance art risks the fate of passing into history*.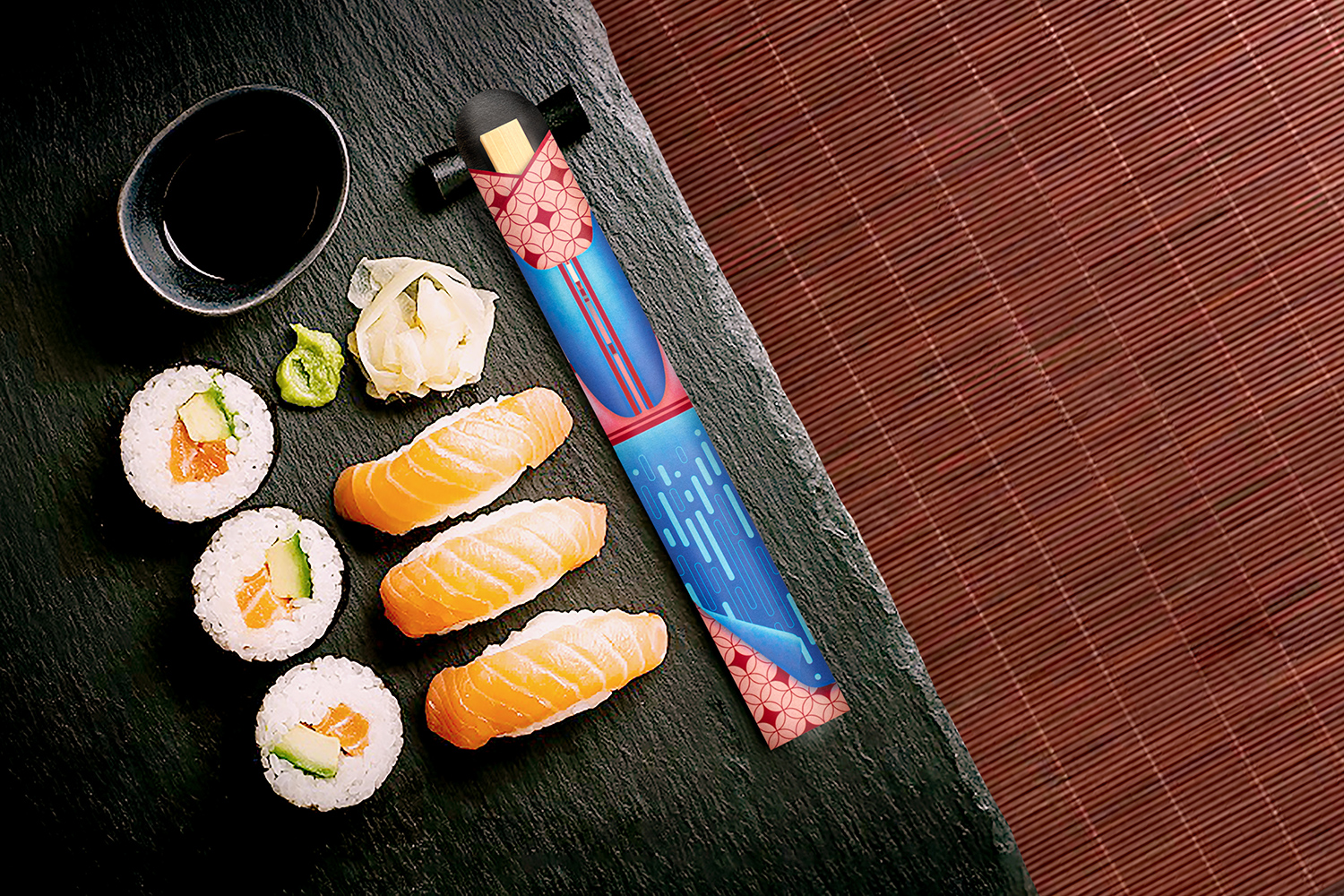 To honour this unique Japanese culture, 12 distinctive chopsticks wrapper designs are developed to commemorate this respectable profession. Utilising a paper construct with a circular die-cut at its tip, the idea of these wrapper design comes to life when the chopsticks are placed into the holder, forming the face of a Geisha through the use of negative space.
Every wrapper design is intricately crafted, drawing inspiration from traditional Japanese kimonos. Modern motifs are juxtaposed over classic oriental patterns—symbolising the rejuvenation of this noted and distinguished path.
An overview of the 12 wrapper designs.
CREATIVE DIRECTION / DESIGN / COPYWRITING — JAY LIU